Community of people from various age groups and professional backgrounds where dynamic ideas and thoughts are exchanged. Multiple collaborative events and discussions has led to a tightly knit community. There is a strong sense of relationship bond existing between coworkers.
Recreational, collaborative and working areas are interwoven to generate an overall dynamic environment. With the integration of recreational and greens areas, the working environment is diverse and holistic.
Unboxed Co-working space offers a unique, creatively designed ambience for startups, freelancers and artists. The co-working space is located in Noida sector 65, it is a nice and peaceful place to work. The co-working space is comfortable and convenient. The service is quick and people here are friendly.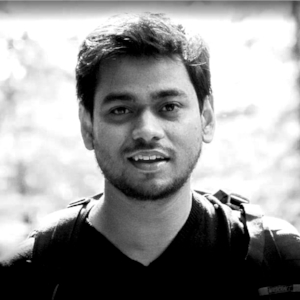 Besides soothing architecture, what I love the most is the friendliness of the place. Within a matter of days, I found people are smiling and having lunch together. And every time I come back to Unboxed, the way I was greeted by co-workers and owners makes me feel like I come back to home.
Nilesh and Tejeshwi, who run the place, are architects and they designed the place using colors and materials that are close to nature. The uniqueness makes it a cool place to work. Secondly, the entire place is less corporate-y and more like a community. Nilesh and Tejeshwi try and involve everybody in projects they undertake such as festival decorations, rooftop barbecues, composting, raising pets, hackathons, movie nights etc.
Collaborative work environment at Unboxed not only supports the coworkers rather revitalises their life patterns completely. People working towards the perfect work-life balance intersect with the completely new concept where life occurs while working. This holistic work culture not only revitalises the individual spirits but also impacts teams and companies in many ways.
Combination of large teams, startups and freelancers form a heterogeneous community and provide in-numerous possibilities of professional collaboration.
With an engaging experience, it has been easier for companies to hire new team members and retain people for longer periods. With the increased retention rate, companies have become more productive and maintain a strong bond within team members.
> HIGH SPEED INTERNET (LEASED LINE- 30Mbps)
> PRINTER-SCANNER FACILITY
> COMPLETE POWER BACK-UP
> BEVERAGE- TEA/ COFFEE
> ROOF TOP CAFETERIA
> COMPLETE MAINTENANCE
> PROFESSIONAL SERVICES (ON-CALL)
> BOOKS/ LIBRARY
> MEETING ROOMS (4-5 SEATER)
> CONFERENCE ROOMS (8-10 SEATER)
> TABLE TENNIS/ SPORTS HALL
> PRIVATE LOCKERS